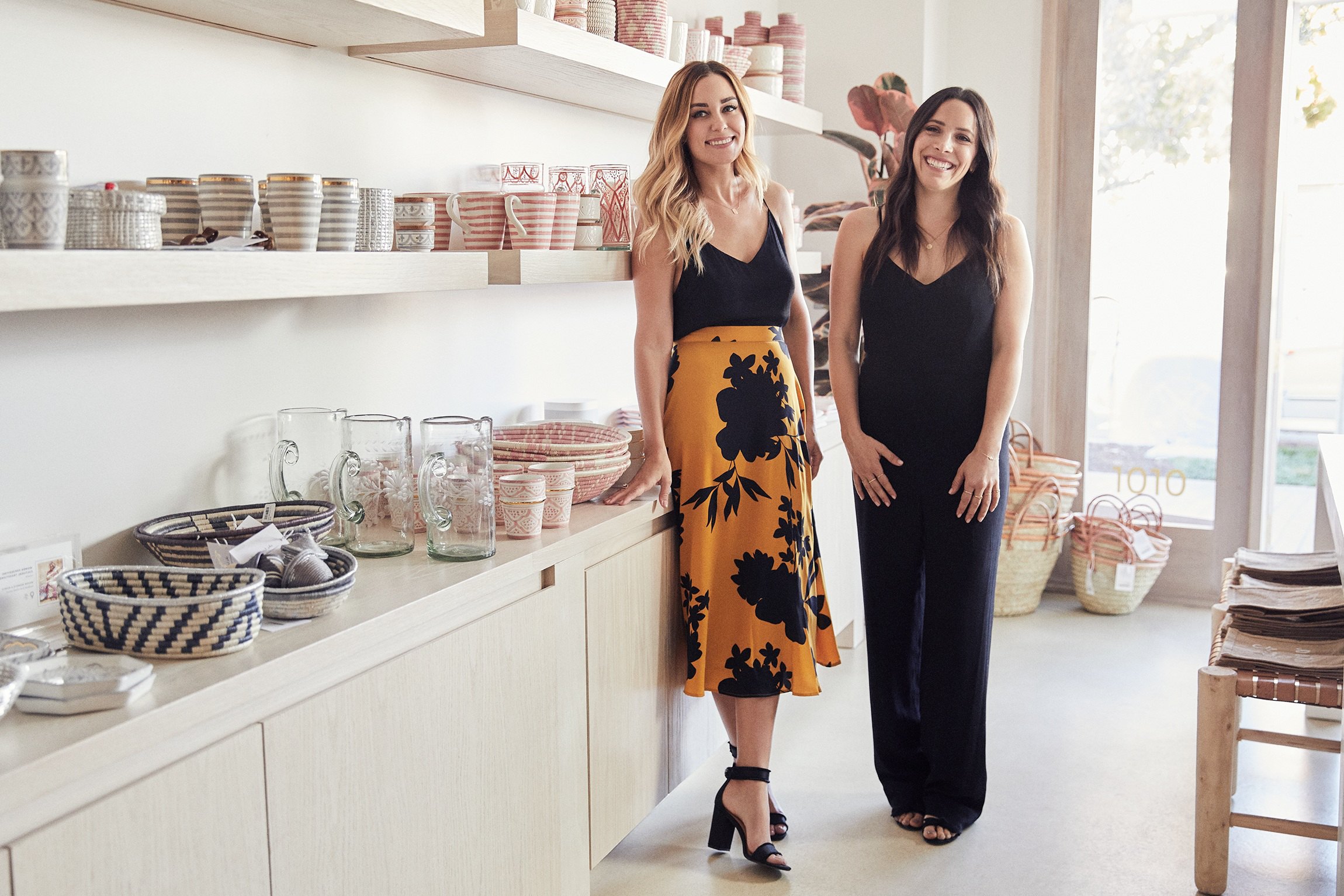 Lauren Conrad and Hannah Skvarla of The Little Market are Changing The World – The co-founders are helping their customers help the less fortunate. As co-founders of The Little Market, Lauren Conrad and Hannah Skvarla set out with a big undertaking. "Our mission is to create dignified job opportunities for women in need all over the world," Skvarla says, turning over a beautiful hand-blown tumbler covered in hand-etched leaves. The glass is one of Skvarla and Conrad's personal favorites, made in Mexico by artisans with physical disabilities who have struggled to get jobs elsewhere due to discrimination. "One of our goals is to make responsible purchasing easier, and not to compromise," Conrad adds.

The two first met in 2006 while studying at the Fashion Institute of Design & Merchandising, and eventually began to travel the world together exploring local markets. After a trip to Tanzania and Uganda left them particularly inspired, the duo opened The Little Market as an e-commerce shop in 2013. Under Conrad, a lifestyle guru who runs LaurenConrad.com, and Skvarla, who has a background in fashion and social justice, the website quickly became a destination for sustainable shopping.

This September, The Little Market opened its first storefront in Pacific Palisades, California."We've always wanted to have a brick and mortar because with handmade goods, you get to really experience them when you see them in person," says Skvarla.
With oversized farm tables, open shelving, and benches, Conrad and Skvarla set out to make the store feel as inviting as a dear friend's house. "Would we want this in our home? That's sort of the test we do," says Skvarla of how they merchandise the store. And yes, their own homes are filled with the handmade products you see around The Little Market. "I have like, half of this shelf," jokes Conrad while standing in front of blush and gold dishes. "The shelves are made up of items from all over the world, and we've sort of curated them by color and styled them together, kind of showing people how they can introduce these pieces into their own home," she says.
The flow of the store isn't the only thing that's well thought-out. "So many of these items we've spent lots of time developing. We actually poured over 300 candles in my kitchen—in order to really smell a fragrance you actually have to do a hot throw, which means throwing wax on it. So we hand-picked every fragrance you see in store and online," says Skvarla of their Prosperity candle collection.
The candles do more than scent a space. "The purchase of every candle does change lives. These ones are made by refugees right here in the United States," says Conrad. One candle provides a living wage for the artisans making them, who have resettled from refugee camps and are working in the United States. "Because of our candle orders and thanks to shoppers, they've been able to hire more refugees and create more job opportunities," adds Skvarla.
The Little Market's message is very clear: It's possible to shop and make a difference at the same time. At Conrad and Skvarla's store, it's never been easier.