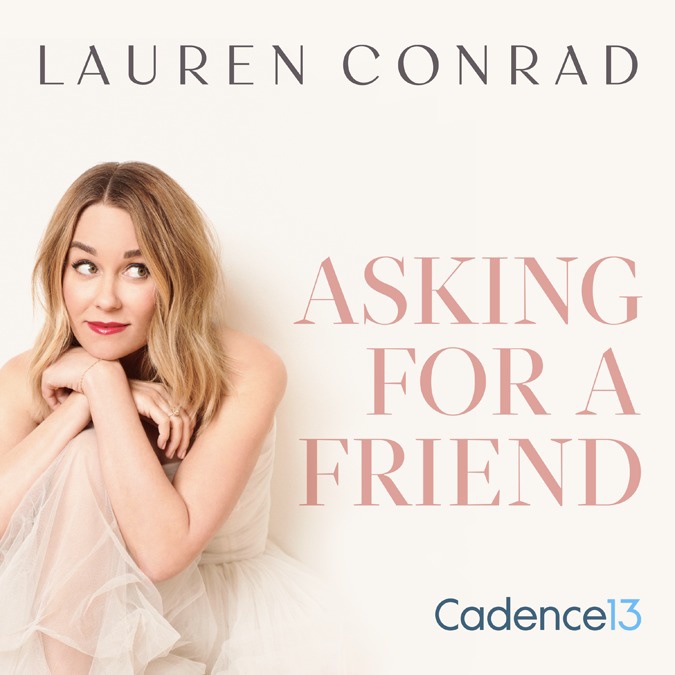 Lauren Conrad is launching a podcast!!! How exciting is this news!!!
I'm pretty excited that I finally get to share this news with all of you… I am launching my very own podcast with Cadence13! It's a weekly series called Lauren Conrad: Asking for a Friend and season one starts on May 8, 2019 on Apple Podcasts or wherever podcasts are available.

I wanted to start this podcast because I believe in seeking out and sharing great advice for all aspects of life—style, beauty, parenting, relationships, entertaining, wellness and more. Over the years, many of the most creative and innovative experts in these areas have not only helped me, they've become friends, and I can't wait for them to join me on the podcast so that we can share their amazing tips, tricks, and ideas.

Take a listen to the trailer and subscribe so that you'll know the moment the first episode comes out!

Every episode of Lauren Conrad: Asking For a Friend is an invitation to join this conversation. When I say I'm "Asking for a Friend," I am quite literally asking for the best advice and tips to empower, inspire, and help my friends—the listeners—find balance and live their best lives.
---