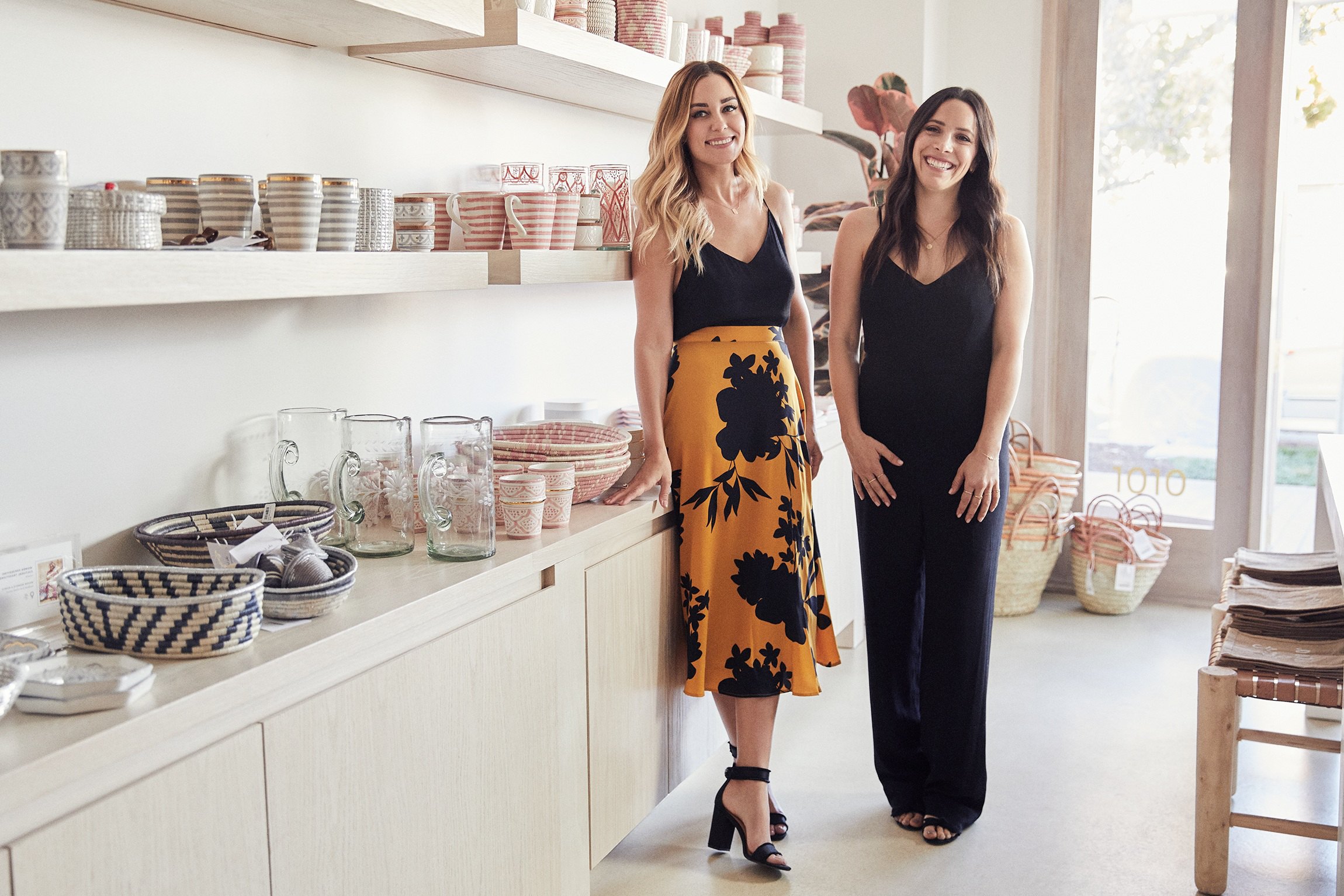 Lauren Conrad and Hannah Skvarla of The Little Market are Changing The World – The co-founders are helping their customers help the less fortunate. As co-founders of The Little Market, Lauren Conrad and Hannah Skvarla set out with a big undertaking. "Our mission is to create dignified job opportunities for women in need all over the world," Skvarla says, turning over a beautiful hand-blown tumbler covered in hand-etched leaves. The glass is one of Skvarla and Conrad's personal favorites, made in Mexico by artisans with physical disabilities who have struggled to get jobs elsewhere due to discrimination. "One of our goals is to make responsible purchasing easier, and not to compromise," Conrad adds.

The two first met in 2006 while studying at the Fashion Institute of Design & Merchandising, and eventually began to travel the world together exploring local markets. After a trip to Tanzania and Uganda left them particularly inspired, the duo opened The Little Market as an e-commerce shop in 2013. Under Conrad, a lifestyle guru who runs LaurenConrad.com, and Skvarla, who has a background in fashion and social justice, the website quickly became a destination for sustainable shopping.

This September, The Little Market opened its first storefront in Pacific Palisades, California."We've always wanted to have a brick and mortar because with handmade goods, you get to really experience them when you see them in person," says Skvarla.