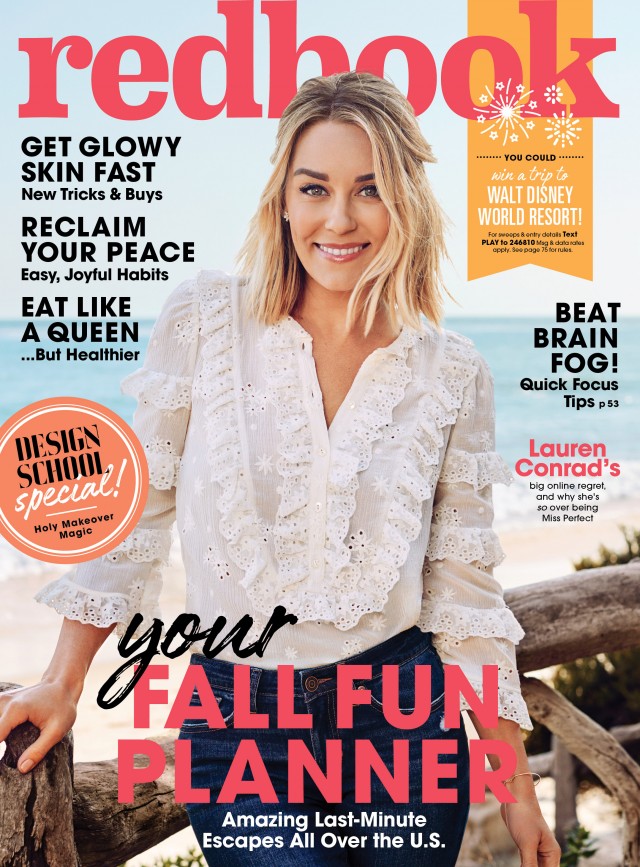 Lauren is the covergirl for Redbook Magazine this October!
If it seems like anything you can do, Lauren Conrad can do better — well, we understand. Take her trick for improving the seemingly unimprovable charity giveaway: "When doing a closet clean-out, make separate piles of stuff and send to appropriate locations [instead of] putting everything into one trash bag. There's Dress for Success for work pieces and places that give nicer dresses to girls going to prom."

But the biggest misconception about Lauren, according to Lauren herself: "It's really funny to me when people have this idea that I have things very put together. My life is a bit of a mess, and I don't broadcast that, but I like it that way." That revelation might come as a surprise given that she has built a whole empire around making life as pretty as possible — from a clothing line for Kohl's to eight best-selling books, including style and entertaining manuals.